Elm327 Super Mini Review
Review Author: Takayuki Sugasawa
Review Date: September 9th 2012
Summary: Elm327 Super Mini is the smallest and lightest Bluetooth OBD II adapter. It got almost a half size of the predecessor, V-gate mini adapter.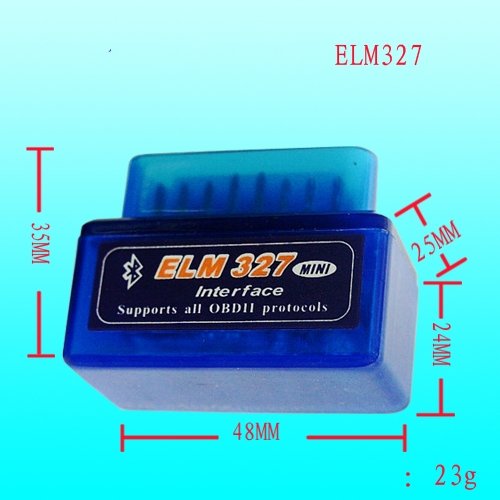 It's the smallest adapter on the market now! AGPtek® Super Mini ELM327 V1.5 Bluetooth OBD2 Adapter 
is almost half size of Vgate obd2 bluetooth adapter which used to be the smallest bluetooth dongle.
A benefit from using small adapter is that it won't interfere with your driving. obd port is located under the dash (above the foot pedals) on most cars. Accidentally, you might kick it and break the adapter or obd port.
Another benefit of elm327 super mini is that there is less chance to make connection loose and fall down by itself. elm327 super mini adapter is not only smaller but also lighter. Click here to read full reviews at amazon.com.

You can also find the adapters on eBay. Although the items are very affordable price, make sure the seller's reputation and return policy before bidding. Find Super Mini ELM327 on eBay
.