ScanTool.net, which is the manufacturer of OBDLink OBD2 adapter and software, announced that all add-ons for enhanced diagnostics with OBDLink MX+ are now free. OBDLink MX+ was released in November 2018. Initially, it came with one free activation for enhanced diagnostics add-on, and it cost $9.99 per additional vehicle of a different model, make, or year. But now, you can have access to all enhanced diagnostic feature of all supported vehicles for free.
Read also: OBDLink MX+ Professional OBDII Adapter Review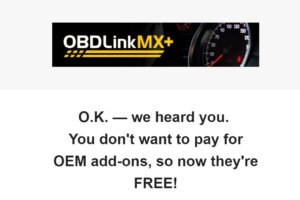 Enhanced diagnostics (OEM) add-ons allows you to access the various modules and parameters such as ABS, TPMS, SRS, Transmission and TCS modules and transmission temp, wheel speed, tire pressure sensors and thousands of others.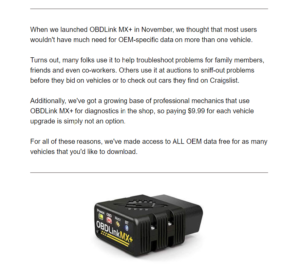 Please note that modules and parameters that you can access depend on the vehicles' model, make, and year. Click here to see the Manufacturer Specific Enhanced Diagnostics Support document. Please note that the company is working on to get more manufacturers to be supported. Your vehicle is not on the list now, but it may be going to be in the future.
Here is how to activate add-ons.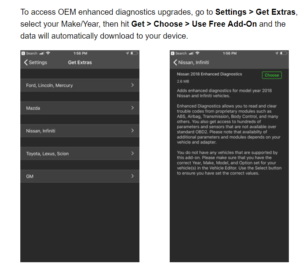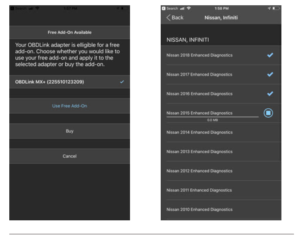 If you already purchased add-ons, you can get a refund. Send order receipt including order number to support@scantool.net , and they will provide a refund.
Read Also: OBDLink MX+ Professional OBDII Adapter Review
OBDLink MX+ All Add-ons are now free