Some Bluetooth OBD2 adapters are compatible with Android and Windows, but not iOS devices such as iPhone, iPad, iPod. However, most WiFi adapters are compatible with Android, iOS, and Windows. So, are WiFi adapters are better than Bluetooth adapters? Why do many high-end adapters use Bluetooth?
Apple MFi program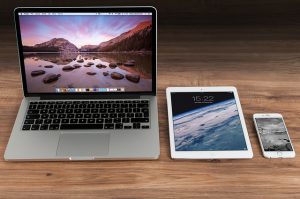 Many Bluetooth adapters are not compatible with iOS because of Apple MFi program. MFi stands for Made For iPod or Made For iPhone/iPod/iPad. Developers who wish to develop electronic accessories for iOS devices should join the MFi Program. When it comes to Bluetooth accessories, they require an MFi chip inside them to communicate with iOS devices. Manufacturers of OBD2 adapters don't bother joining the program and putting the chip into their products. That's why many cheap Bluetooth adapters are not compatible with iOS devices.
Bluetooth and WiFi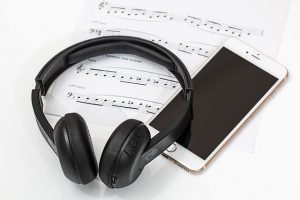 WiFi adapters are compatible with both Android and iOS. Then why are there Bluetooth adapters on the market? Both WiFi and Bluetooth provide wireless communication. But, WiFi is designed to provide high-speed access to the internet while Bluetooth is designed to connect two different devices wirelessly such as audio player and headphone or computer and printer. These characteristics reflect on the behavior of smartphones. When a smartphone has a secure WiFi connection, it stops using the data connection for internet. The problem is that OBD2 adapters are not internet modems. As a result, when you use a WiFi adapter, there is no internet connection on a smartphone. Thus, Bluetooth is more suitable for an OBD2 adapter than WiFi.
WiFi adapter with Android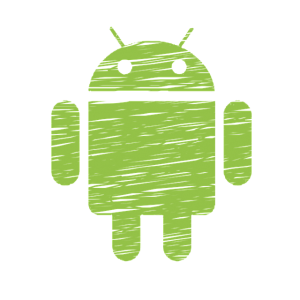 Without an internet connection, you can't search the details of OBD codes, look for a possible cause of the problems, or use a map feature of an app.  For iOS devices, to get around the issue of the loss of internet connection, you can change the setting of IP address to static to continue using internet from the data connection. Here is a WiFi setup guide for a DashCommand app. Please refer to each guide for other apps. With the setting done, you can use the internet while using an OBD2 adapter. However, it works on iOS devices only. Currently, Android devices can't manage the setting of IP address. So, it's important for Android users to choose a Bluetooth adapter to use full features of OBD apps.
Bluetooth adapters compatible with both Android and iOS
Here are three popular OBD2 adapters that use a Bluetooth connection, and they are compatible with both Android and iOS.
Kiwi 3 – It's the third generation of the OBD2 adapter from PLX Devices. The company claims that it's up to 4 times faster than competitors. You can see more data points and quick responses in live data. For example, the graphs are running smoothly, and digital gauges are moving more realistic. It works with Android and iOS as well as Windows, plus compatible with many third-party apps. Kiwi 3 is one of the most versatile OBD2 adapters today. Click here to see more details.
BlueDriver – BlueDriver works with exclusively their BlueDriver app. The adapter and app are focused on vehicle's diagnosis. You can access to Repair Report drawn from a database of over 6.6 million fixes verified by certified auto mechanics. The reports are generated based on trouble codes and a make and model of your car. It saves you time. For supported makes and models, you can perform enhanced diagnosis such as ABS, SRS, and transmission. At the time of writing, GM, Ford, Chrysler, Toyota, Nissan, Honda, BMW, and VW are supported. The company is always working to add more makes and models to get supported. There are no additional costs. Pay for the adapter, and you can use all features as well as new one which may be available in the future. Whether you are an Android or iPhone user, BlueDriver is the best OBD2 adapter for vehicle diagnosis. Click here to see more details.
Automatic Pro – Automatic Pro is a Bluetooth adapter plus 3G network connection and a built-in GPS. It's focused on vesicle's tracking. The 3G network and built-in GPS allow you to monitor the location or driving route in real time. You can even watch someone else's driving from a computer from your house. It also uses a Bluetooth connection to work with your smartphone. Unlike Kiwi 3 or other generic OBD2 adapters, compatible apps are limited. Plug it and forget it. As long as the adapter is plugged into the OBD port, it keeps recording your drive. It's the best OBD2 adapter for vehicle's tracking. Click here to see more details.
Conclusion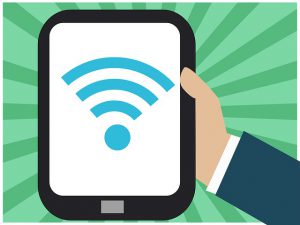 As a rule of thumb, Android users should choose Bluetooth adapters because of an internet connection. For iOS users, it's important to make sure of compatibility with iOS when you look for Bluetooth adapters. But, most Bluetooth adapters ranging $10 to $40 are not compatible with iOS. So, you most likely end up choosing WiFi adapters. And, high-end adapters tend to use Bluetooth, and they are compatible with both Android and iOS devices.
Which is better? Bluetooth or WiFi OBD2 adapter