DashCommand price drop to $9.99. It is a huge price down from $49.95. DashCommand is full of features. Preloaded Dashboard has cool design. Vital info shows on a single page by each category. You can make your own dashboard with a variety of gauges and graphs which are 100% customizable. There are other fun stuffs like Skid Pad, Race Track and not to mention read-clear OBDII codes for diagnostics. DashCommand has as many features as Torque Pro.
I personally prefer to Torque Pro because it is much easier to customize gauges, and simply I like the whole design better. But Torque is only available for android. For iPhone or iPad users, choices were to get high priced apps (DashCommand $49.95, Rev $39.95) or minor apps at low price. Now, the price of DashCommand has dropped to $9.99 while Rev remains $39.95. The price is right, well worth the $9.99.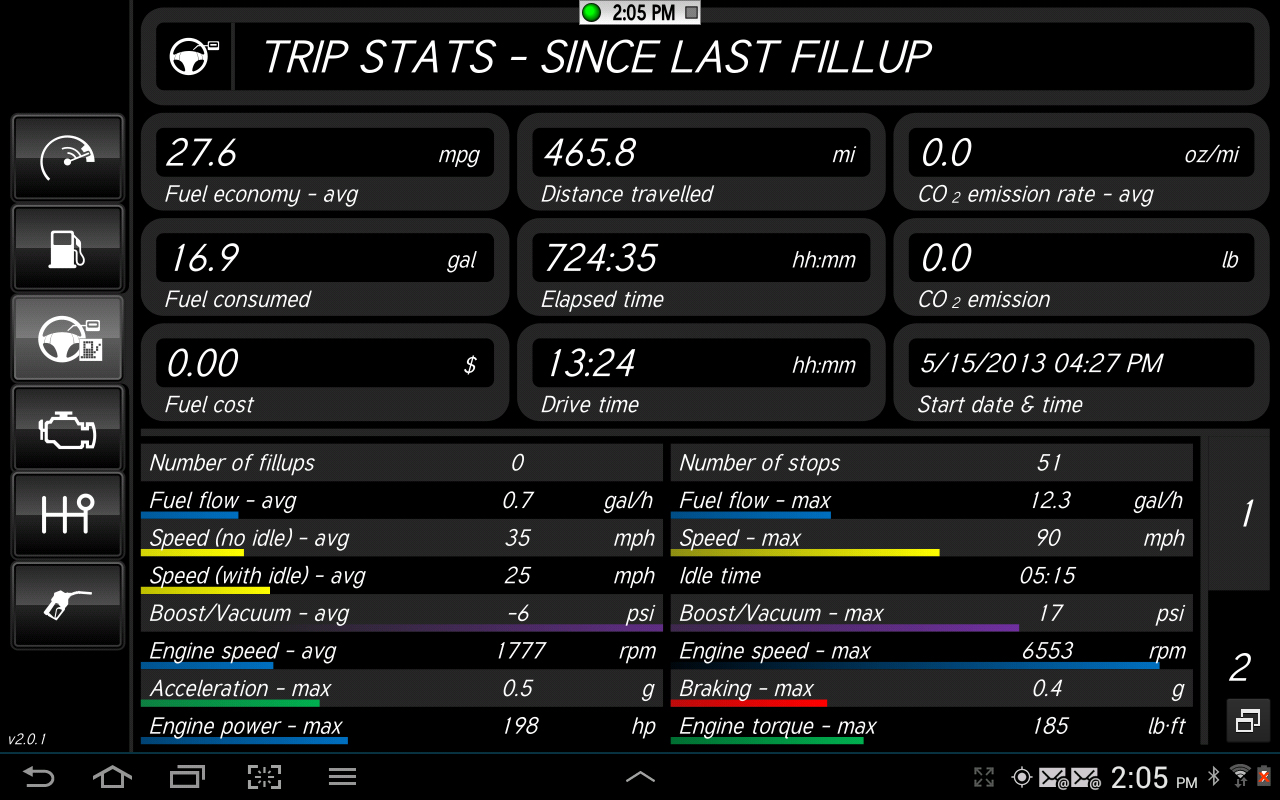 You can download at iTunes app store. For android user, evaluation version is free to download at Google Play store. To get the full version, you need to register later through the app. The price is the same.

Enjoy!