The second generation of award winning Kiwi Bluetooth is coming soon. Kiwi 2 Bluetooth or KIWI 2 BT is another OBD II interface using Bluetooth connection by PLX Devices. This new interface has several improvements over its predecessor, Kiwi Bluetooth.
A transmitter case is 0.25 inch thinner (Physical Dimensions: 1.25 x 2.72 x 0.60). The cable length has been reduced from 6 feet to 3 feet.
Thanks to a new advanced power saving circuit, Kiwi 2 Bluetooth can be permanently connected to your vehicle.  Kiwi 2 Bluetooth will automatically enter a low power sleep mode after 5 minutes of inactivity. You can just connect it and leave it without worrying about draining the battery. Pressing the soft switch turns the unit back on.
Pre-order is available through their web site. You will get $6 discount if you order before its release.
https://www.plxdevices.com/product_info.php?id=GSST2BLUETOOTH
Kiwi 2 Bluetooth is available now! Click here to see the price.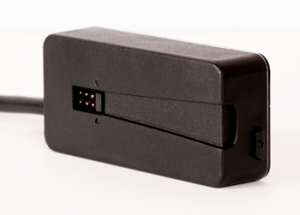 Unlike Kiwi 2 Wifi, Kiwi 2 Bluetooth doesn't have 8 pin port on the back of the unit. This is for PLX iMFD Adapter. These 2 units together allow to connect a variety of Sensor Modules by PLX Devices. You will be able to monitor sensors which OBD 2 port doesn't report or sensors reported but delay because of low refresh rate. Available sensor modules are air / fuel ratio, exhaust gas temperature, vacuum / boost, air intake temperature, fluid pressure and fluid temperature. Up to 16 sensor modules can be connected. No matter how many sensor modules you add, it won't affect to refresh rate of all sensor modules. The refresh rate is always constant. With iMFD Adapter connected, Kiwi 2 Bluetooth is capable of high performance tuning and professional diagnostics. iMFD Adapter is sold separately.
Kiwi 2 Bluetooth | Introducing the new Kiwi by PLX Devices